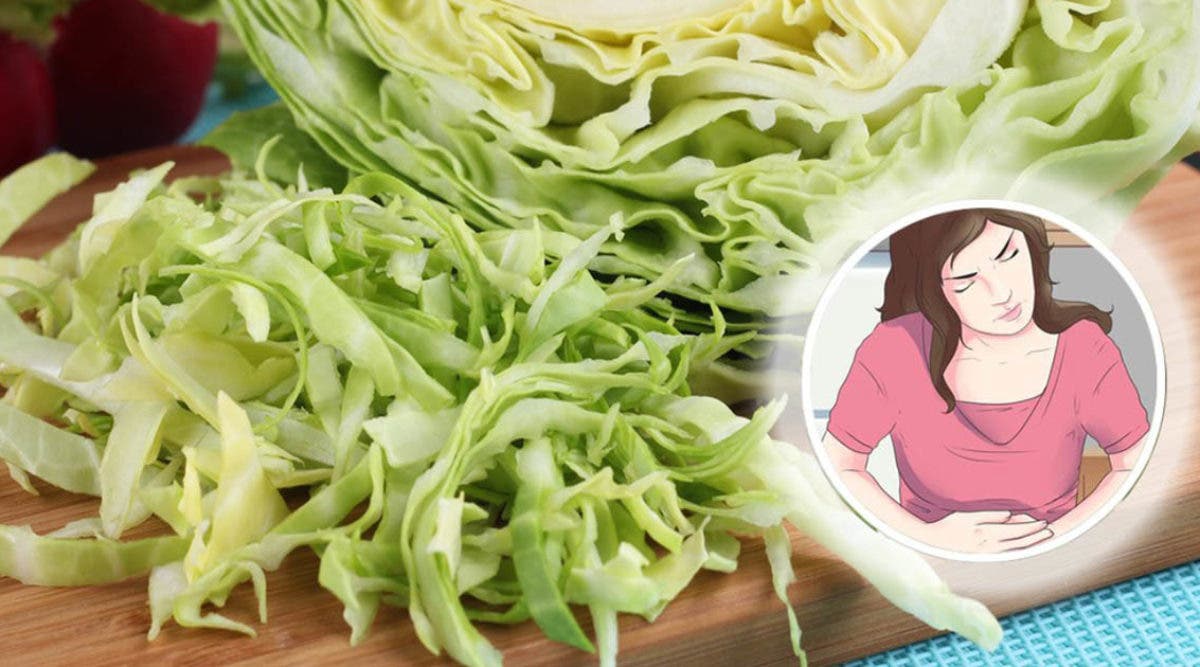 It is now increasingly clear that nutrition plays an essential role in our bodies. Indeed, many foods contain nutrients that are important for the body, including protecting it from various diseases. Cabbage is certainly not the most popular food, yet it has many useful benefits that should be used to take care of your health. The proof is in 8 benefits. Cabbage, from its scientific name Brassica oleracea, is a member of the brassica family, like broccoli, watercress, or rave. Native to south-western Europe, it can be eaten in a multitude of forms to provide you with formidable benefits. Let's review them.
The benefits of cabbage.
1. Cabbage, good for your brain
Old age is an unavoidable process that can have deleterious consequences for the brain if we give in to an unhealthy lifestyle. To this end, a study carried out in the United States and more precisely by the medical department of Rush University in 2017 evaluated the benefits of green leafy vegetables, including cabbage. After questioning nearly 960 elderly people, the scientists conducted annual cognitive assessments and found that adding a daily portion of green leafy vegetables to our diet could be a simple way to promote brain health.
2. Cabbage has anti-inflammatory effects.
Normally, inflammation is a natural biological response to external aggression, so it is a protective mechanism. However, sometimes inflammation can become "chronic", in which case it quickly becomes harmful to the body. Some diseases develop from these reactions. This is particularly the case for rheumatoid arthritis. Cabbage can be useful in this respect, as the leaves of this vegetable are known to relieve joint pain and to treat inflammation in the ENT area.
3. Cabbage is rich in antioxidants
The body naturally and constantly produces substances called free radicals. These are waste products that the body must get rid of in order to avoid oxidative stress and premature aging of cells, in particular by using antioxidants to help eliminate them. And cabbage would be a great ally since it contains a lot of them, according to this study.
4. Cabbage helps detoxify your liver
When we indulge in excess and excessive consumption of alcohol or unhealthy foods, the liver becomes overloaded with toxins that it can no longer eliminate properly. To give it a boost, cabbage is a vegetable with remarkable virtues because it facilitates digestion and thus promotes the evacuation of waste.
5. Cabbage has healing properties.
Stomach ulcers involve a loss of substance from the stomach lining or mucous membranes of the digestive tract. It is favoured by the consumption of alcohol, tobacco, certain medications or stress but is generally linked to Helicobacter pylori, a bacterium responsible for infections of the gastric mucosa. To remedy this and after consulting a doctor who will give you his approval, it is possible to use cabbage juice. This natural remedy is reputed to overcome inflammation and digestive disorders because of its healing properties useful at the gastrointestinal level.
6. Cabbage promotes weight loss
At 22 kcal per 100 grams, cabbage is unequivocally a low-calorie food useful for weight loss, provided of course that it is eaten as part of a healthy diet. Its fiber content makes it a real slimming ally, as demonstrated by this study published in 2019 in the scientific journal The Journal of Nutrition.
7. Cabbage is rich in vitamin C
When we think of ascorbic acid or vitamin C, our mind tends to visualize citrus fruits such as lemon or orange. However, cabbage is a vegetable that is full of them. The activities of this vitamin are diverse. Among them: the assimilation of iron, the reinforcement of the immune system, or the defense against viral or bacterial infections.
8. Cabbage reduces the risk of high blood pressure
When blood pressure is abnormally high, it is called high blood pressure. In the long term, high blood pressure can increase the risk of developing heart and kidney problems. This study published in The American Journal of Clinical Nutrition shows that regular consumption of cruciferous vegetables, and therefore cabbage, significantly reduces the risk of hypertension.