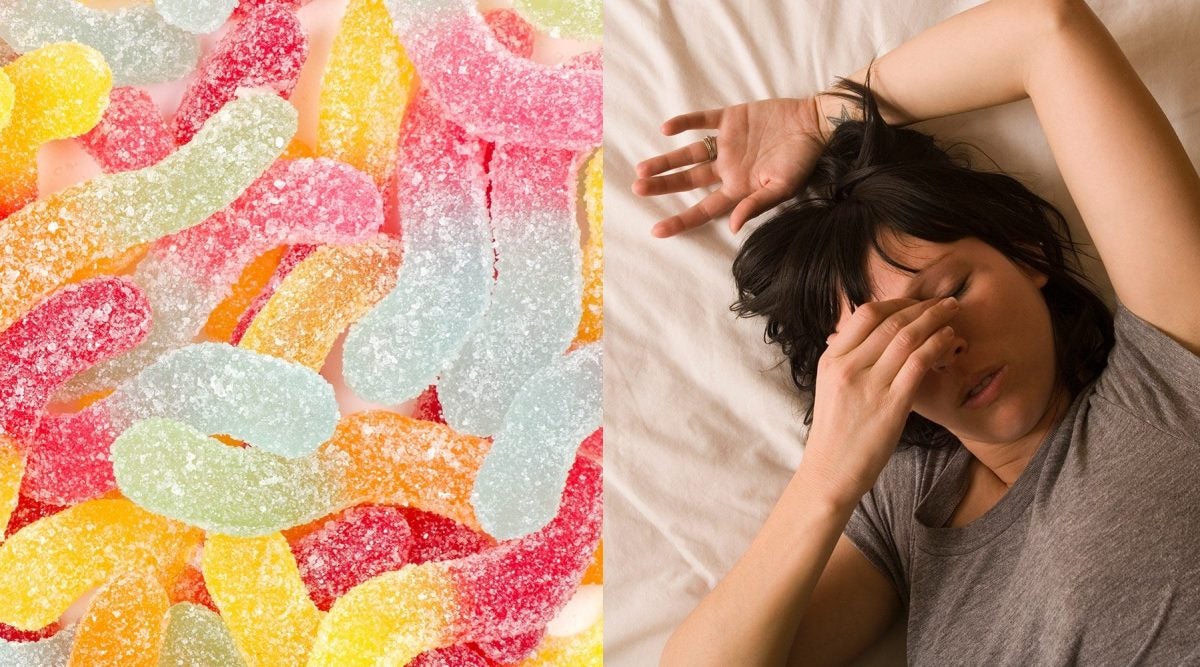 Diabetes is a metabolic disease that causes high blood sugar levels. Blood glucose is the concentration of glucose in the blood, which is the main source of energy for your body. It is insulin, a hormone produced by the pancreas, which helps glucose from food enter your cells to be used as a source of energy. Sometimes your body doesn't make enough insulin or doesn't use it properly. As a result, glucose stays in your blood and does not reach your cells. You then get diabetes. Here are 8 warning signs of the disease.
In France, diabetes affects about 3.3 million people, which represents 5% of the population. And according to the World Health Organization, the number of people suffering from the disease has risen from 108 million in 1980 to 422 million in 2014, an increase of 290% in just 34 years.
The underlying cause of diabetes varies by type. But no matter what type of diabetes you have, it can result in excess sugar in your blood. Large amounts of blood sugar can lead to serious health problems.
What are the different types of diabetes?
The most common types of diabetes are type 1, type 2 and gestational diabetes.
– Type 1 diabetes: People with this type of diabetes do not make insulin in their bodies. Their immune system attacks and destroys the cells in the pancreas that make insulin. Type 1 diabetes is usually diagnosed in children and young adults, although it can occur at any age. These people must inject insulin daily to ensure their survival.
– Type 2 Diabetes: The body of people with type 2 diabetes produces insulin, unlike type 1, but the body's cells do not respond as effectively as they did before. You can develop this type of diabetes at any age, even during childhood. However, it usually occurs in middle-aged and older people. It is the most common type of diabetes.
– Gestational diabetes: Gestational diabetes develops in some pregnant women and most of the time it goes away after the baby is born. However, women with this type of diabetes have a higher risk of developing type 2 diabetes later in life.
Diabetes: Health Risks
Over time, high blood sugar levels lead to health problems such as: Heart disease
– Stroke
– Neuropathy
– Retinopathy and vision loss
– Hearing loss
– Damage to the feet, especially infections and wounds that do not heal.
– Skin conditions (e.g. bacterial and fungal infections)
– Depression
– Dementia
It is essential that you take steps to reduce your risk of developing these health problems, starting with sticking to a healthy, balanced diet and regular exercise. Also, early detection of diabetes can increase your chances of a cure. It is therefore important to pay attention to the early signs and symptoms of the disease.
Symptoms not to be overlooked
1) Frequent urination
A healthy person urinates four to seven times a day. People with diabetes will tend to go to the bathroom much more often. In fact, when blood sugar levels rise, the kidneys can no longer filter it properly. This forces the body to make more urine.
2) Excessive thirst
Since these people urinate more often, they also tend to be more thirsty, and vice versa.
3) An increased feeling of hunger
If the body doesn't produce enough insulin or if the cells are resistant to it, glucose can't get in and the body lacks energy. As a result, these people will be hungrier than usual.
4) Dry mouth
Frequent urination to remove excess blood sugar can cause the body to lose more water. This can lead to dehydration and a dry mouth feeling.
5) Rapid weight gain
As the feeling of hunger increases, you will tend to eat more often and gain more weight.
6) Fatigue
This fatigue is the result of insufficient blood sugar being transferred from the blood into the body's cells.
7) Vision problems
Excess blood sugar can damage the tiny blood vessels in the eyes, which can cause blurred vision.
8) Wounds that don't heal
High blood sugar levels can damage nerves and blood vessels, which can interfere with blood flow. As a result, even small cuts can lead to heartburn.