Tenzing-Hillary airport in Nepal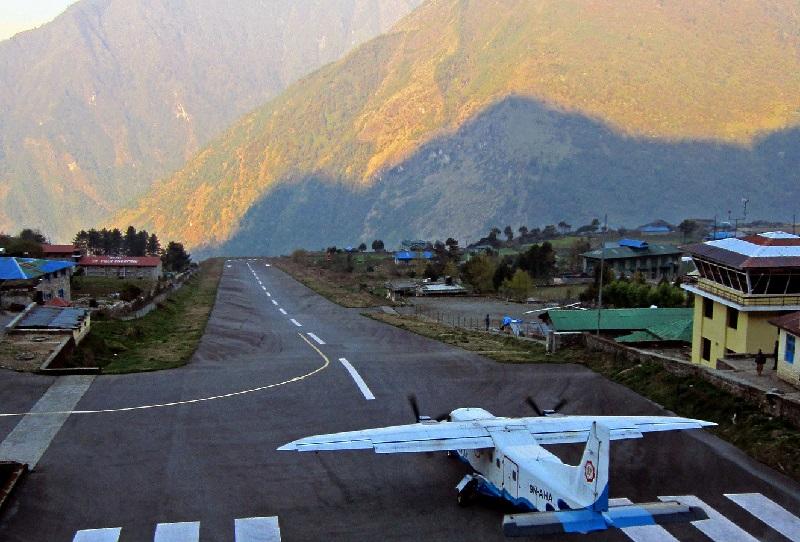 The Tenzing-Hillary Airport, located in Lukla, is considered the number 1 most dangerous airport in the world! Nicknamed "the airport of the adventurers", it is from there that most of the "adventurers" who want to climb Mount Everest leave. Mostly made up of mountains, Nepal is not the safest country to welcome airplanes on its soil… Located at 2 860 meters, the runway is, in addition to that, leaning at 12°. Landing alive… A real challenge!
Kai Tak International Airport, Hong Kong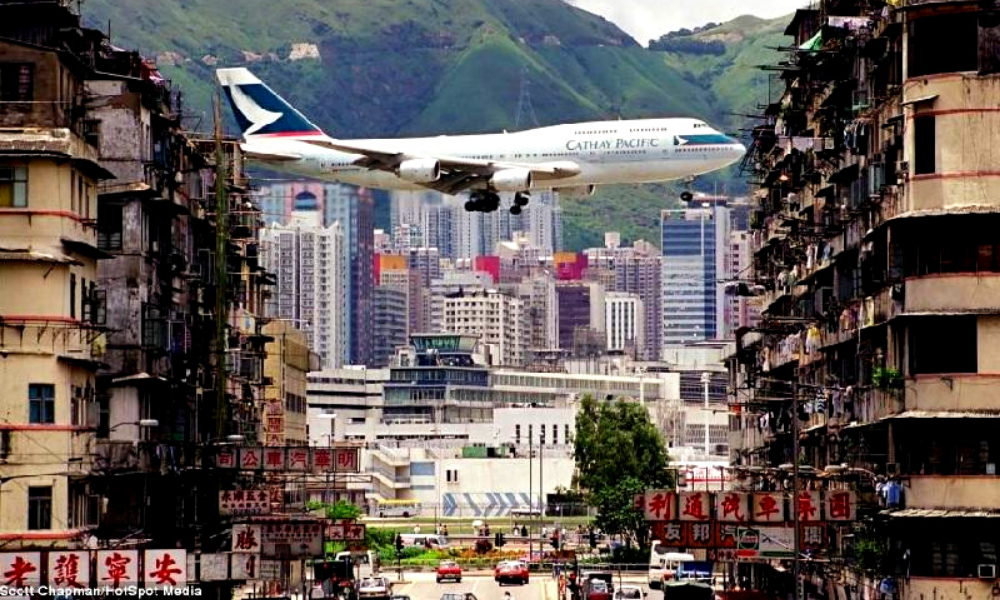 This airport was located in Hong Kong near the city center. Its approach was difficult and its location was delicate. It was moved in 1998 due to several accidents and the growth of the city's population.
Next