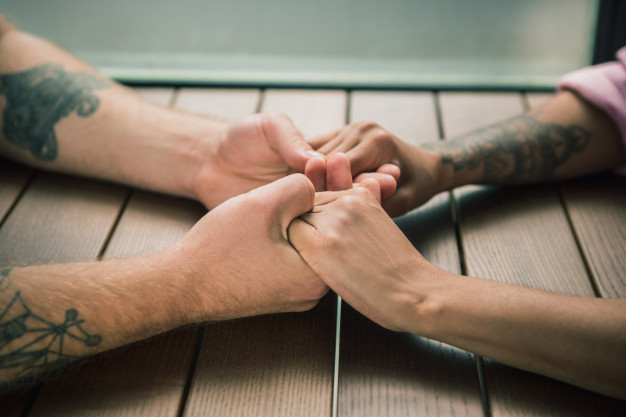 Many women tend to be apprehensive about marriage because it's a way to tie the knot with someone for life. And just thinking about it makes them anxious, as if they are secretly afraid that they have found the wrong person. Rest assured, if your man has any of the following qualities, he's the one for you, and… you'd better marry him soon!
When considering marriage, love, trust, and respect are not enough to make some feel secure. We have to make sure that the one we choose is a good person and that he is finally the one we can call "the man of our life". Here are the five best qualities to find in a man. These will help you finally decide to put a ring on his finger!
1- He devotes time to your relationship
Here's a great reason to marry him: your man makes time for you and your relationship. A man may have hundreds of things to do, but if he really cares about you, he will always find time for you, because for him your relationship is top of mind. This kind of man is serious about a relationship, you can be sure that he will give it his all and do everything to make it work. You should also know that nothing scares him, neither the distance nor the lack of time, he will always find a way to put you at the top of his priorities. Know that a relationship with such a man is built on solid ground.
2- He loves children
Let's face it, few men love children and know how to deal with them. If your partner is the exception that proves the rule, it's because he's a real gem. The ability to take care of children, to play with them, to be patient, to be fun and funny is not given to everyone. If this is the case with your other half, it means that you are with someone who has great patience, a funny and amusing temperament, who knows how to laugh and who does not take himself seriously. This is the kind of man you need, especially if you want to have children, you can be sure that it will not scare him away!
3- He's mature
Women are much more mature than men at the same age! And it's scientifically proven. So finding a mature man who is the same age as you is like finding a rare bird. Not all men have a mature mind, so if your man has this quality, you can be happy. Your man will be able to cross the long river of life with you, providing protection and being responsible, serious, and wise. He will know how to make the right decisions when he is confronted with delicate situations.
4- He definitely seems perfect to you
We all agree that there is no such thing as perfect. But if your man seems to be close to perfection, if he seems to be without flaws, or if they are very visible to you and this does not diminish your love for him, it means that he is the man of your life. This proves that your love for him remains unchanged, that he is real and untouchable, even if you have seen him at his worst. The same goes for him: if your man loves you more than anything else, even if he has seen you at your worst, it means that his love is solid. And it's a man you should never let slip away.
5- He is very concerned about your health
If your man is constantly asking you how you are, if he is very concerned about your health, if he gets in a state when you fall ill, it is because he is intimately afraid of losing you. This type of man is rare, he does everything to make you feel better, pampers you, brings you your medication, makes sure that your health improves, etc. This type of man is protective and responsible. He proves to you that in the future you don't have to be afraid of anything, that he will always be there for you, whatever the situation.
There are many reasons why you decide to marry your other half, but make sure that he has at least one of the qualities mentioned above so that you can be sure to make the right choice.